Darjeeling – for travel agents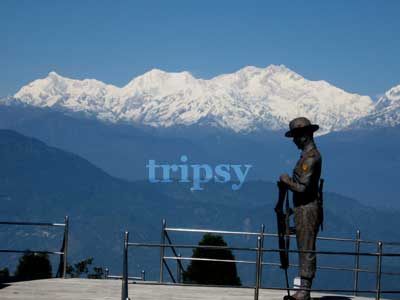 A little Background
The name Darjeeling originates from Tibetan words "dorje ling" meaning the land of the thunderbolt.
Darjeeling was historically a part of Sikkim before the British took over the area in 1835 as they found the area suitable for a sanatorium. The cool climate of Darjeeling along with beautiful views made it an attractive place for the British weary of the heat and dust of Indian plain.
Places your tourists should visit
Darjeeling today is one of the best hill stations in India. Apart from Darjeeling town, a number of other towns in the neighbouring area such as Kalimpong, Kurseong, Lava, Loleygaon etc. has got prominence in tourism.
Due to its vicinity to Sikkim; Darjeeling and Sikkim are considered together as a tourist circuit. Till the 1980's tourism mostly flourished in Darjeeling hills. Since early 90's Sikkim started gaining prominence in tourism and today tourism in Darjeeling and Sikkim go hand in hand.
The common tours in Darjeeling – Sikkim Sector cover Darjeeling, Kalimpong, Pelling and Gangtok. North Sikkim has also come up as an attractive tour option.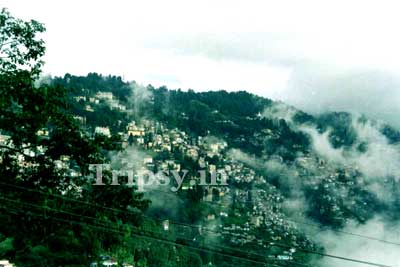 Duration of a typical leisure tour
A typical leisure tour normally covers the region in 5 to 15 days. Most common tours are of 7-10 days duration.
Place
Typical Tour Duration
Darjeeling
2 to 3 nights
Kalimpong
1 to 3 nights
Gangtok
3 to 5 nights
Pelling
1 to 2 nights
North Sikkim
2 to 4 nights
Note: The list is meant to help travel agents plan a tour. It is indicative only
Getting There
From
Distance
Time (approx)
New Jalpaiguri /
Bagdogra Airprt /
Siliguri Town
90 km
3 hours
Gangtok
100 km
4 hours
Pelling
130 km
5 hours
Kalimpong (Via Peshok)
60 km
2 hours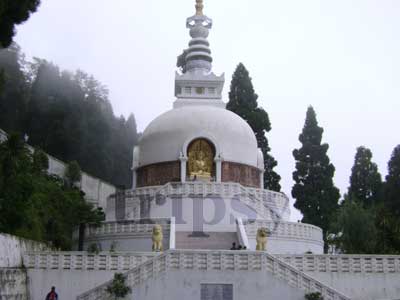 Accommodation for tourists
Darjeeling offers one of the widest choices of hotels in North East. At tripsy, we offer 8 different categories of hotels starting from Budget to Heritage properties.
Tourist Activities
Your guests would not have a dearth of activity while in Darjeeling. To get a brief idea of the possibilities
Tiger Hill – Famous for great view of Kanchenjunga range during sunrise. Tour starts early in the morning before dawn. Experience of a lifetime if the weather is clear.
Darjeeling Himalayan Railway – The DHR is commonly known as the toy train. The small train travels through narrow gauge rail tract between NJP (Siliguri) to Darjeeling.
| Ghum Station on the DHR is one of the highest railway stations in the world.
| Batasia Loop – The toy train takes a full circle here in order to gain height on a steep slope. The place is close to Darjeeling town and offers excellent glimpse of the town and the mountains. There is also a garden and a war memorial here.
| DHR joyride – A common attraction among tourist is the 2 hour joyride on the toy train. The train travels from Darjeeling town to Batasia loop and back (more information)
| Visit to Monastery – The common tourist activity includes visit to a number of Buddhist monasteries around Darjeeling. One of them is the Ghum monastery (Sampten Choling Monastery). This monastery is close to 150 years old. The others include Dali monastery (4 km from town), Japanese peace pagoda etc.
Visit to Tea Garden – A trip to Darjeeling is incomplete without a visit to the tea plantations that creates the famous Darjeeling Brew.
Darjeeling Zoo – Known as the Padmaja Naidu Himalayan Zoological Park, this is another obvious tourist attraction. The facility here was world famous for its Red Panda and Snow leopard breeding program.
Himalayan Mountaineering Institute – Darjeeling is also the place where many great mountaineers including Sherpa Tenzing Norgey lived. Tenzing was the first to climb on mt. Everest along with Edmond Hillary. This legacy as well as other great stories of mountaineering is well maintained in the museum inside the Institute.